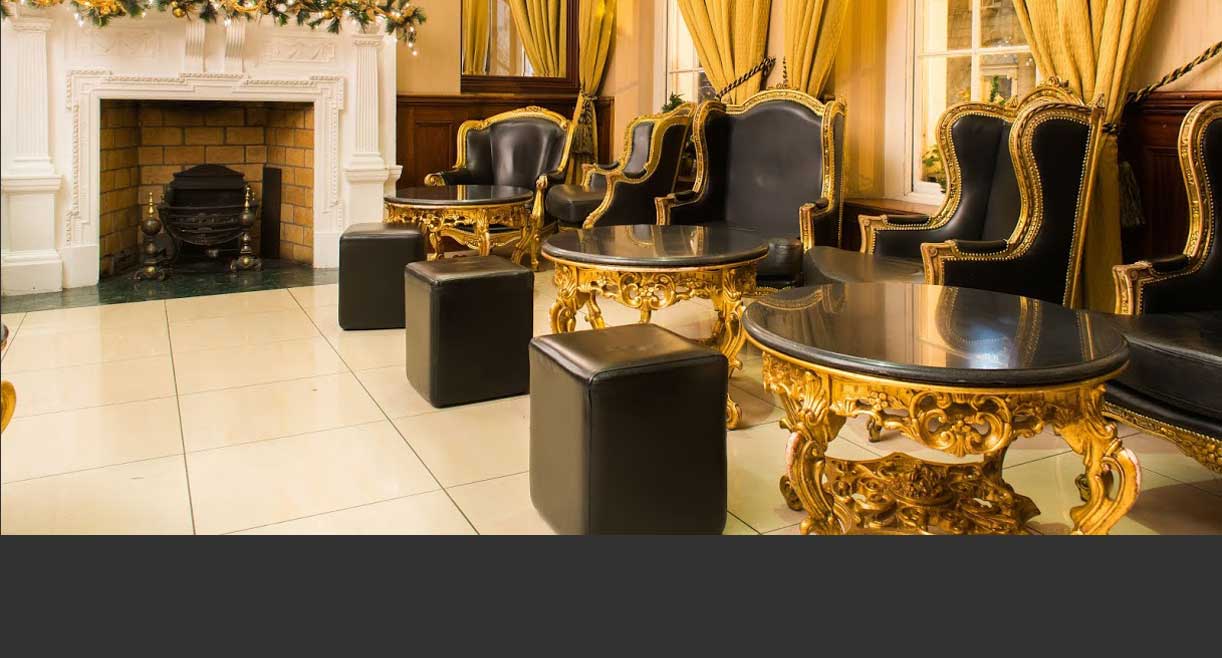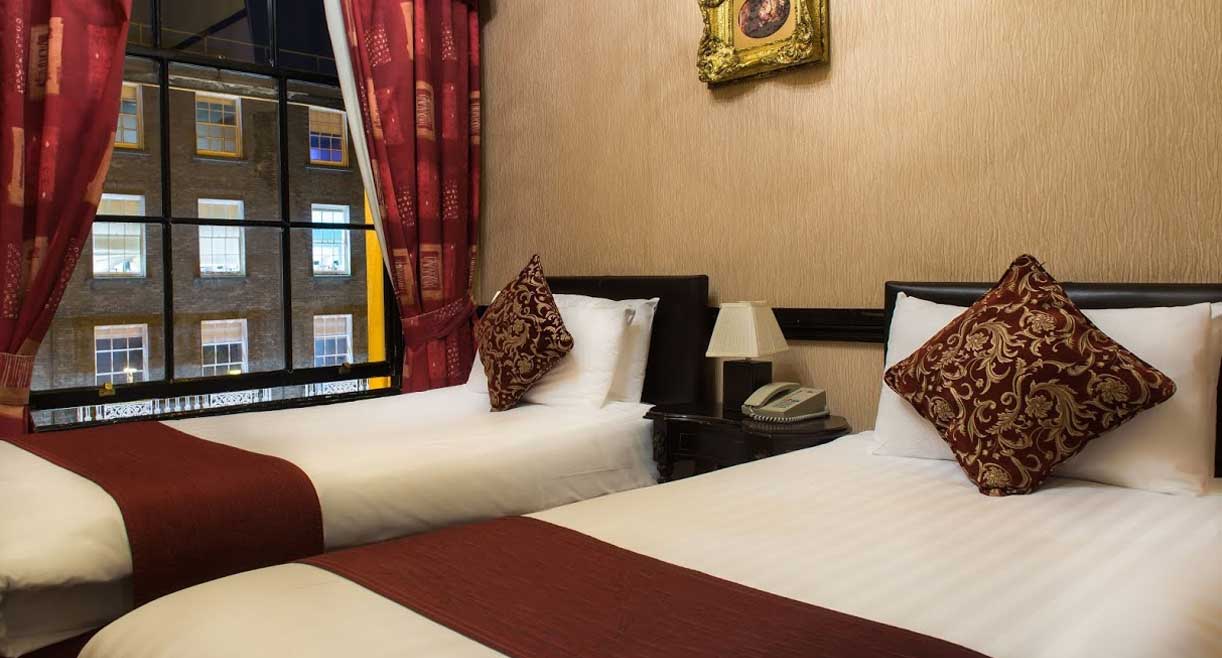 Click here to make a reservation now!
40 Georgian Style Bedrooms

Private Function Rooms
Find Out More Here
Russell Court Hotel
Tired of traditional, boring hotels?
Don't let our traditional exterior fool you, behind our doors lies a labyrinth of bars, nightclubs, private function rooms and Dublin's award winning best beergarden.
Steeped in History and Georgian charm, Harcourt street is now home to Dublin's liveliest and trendiest bars and nightclubs.
We have 40 beautifully styled guest bedrooms, this stunning period building has retained all its Georgian charm while incorporating Dublin's trendiest nightlife experience.
The Russell court hotel is home to the infamous 'Dicey's Garden' which is well known among tourists and locals alike for its fantastic value food and drinks menus. Dicey's open late 7 night per week with live bands and DJ's and is definitely the place to be for after work drinks.
We are also home to the exclusive 'Krystle nightclub' and our over 30's nightclub 'Bond'.
Please bear in mind when making a booking in our hotel, that all rooms are affected by noise 7 nights per week from the non-stop partying!