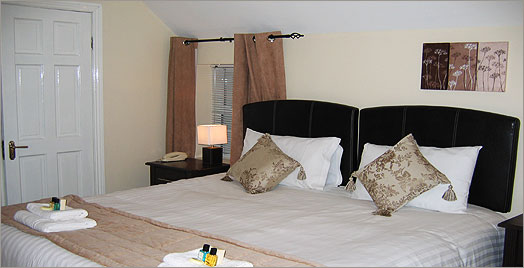 This elegant and luxurious two storey cottage to the rear of the hotel is available for groups of 6-8 people. There are four bedrooms, two single rooms, two double/twin rooms and two modern bathrooms.
It is available to rent on a basic self-catering basis. The cottage is equipped with a kitchen and laundry room and is perfect for long stays or equally comfortable for a short break.
Contact our reservations department now for prices and availability.
reservations@russellcourthotel.ie
Booking is subject to our terms and conditions.